Service Informatique Pierre Forget is a personalised service focused on computer solutions for hardware or software.

Services Informatiques Pierre Forget
19 Place Tournesol
St-Donat, QC J0T 2C0
819-424-2051
info@st-donat.com

We specialize in the installation of local area network (LAN) and wide area network (WAN), Internet and Intranet networks, built with copper cabling, optical fiber or wireless (WiFi). We offer repair service, upgrades,

backup service, software installation and troubleshooting, INTERNET help, technical help, private or group courses, WEB site design and Ecommerce solutions. Our territory covers from St-Sauveur to St-Jovite and from Chertsey to St-Donat. We also do major jobs anywhere else if needed.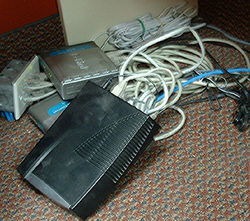 If your network installation looks like "spaghetti" (picture to the right), just like many installations, please take a look down the page to view our work and call us for an estimate.


Here are some views of our work :


School job : Desks are coupled together with connections boxes in-between running in standard plastic conduit. Standard plastic conduit runs in-between the desks, with 12 access, and there is a front connection box (1) for temporary access. Network hubs (2) are secured inside a locked metal box to prevent tampering. All boxes are firmly secured to the desks to prevent tampering. Classroom drops (3) are in standard plastic conduit.

The main network hub (4) and patch panel (5) are mounted on a sturdy metal rack mount, bolted directly to the cement floor. All the apparent wiring is routed through a standard rectangular plastic conduit (6) in the back of the closet. All wires in the ceilings are bundled together, attached with ty-raps every few feet, and secured to the different structures available. Wire runs are straight and put as high as possible to avoid physical interference with other loose wiring.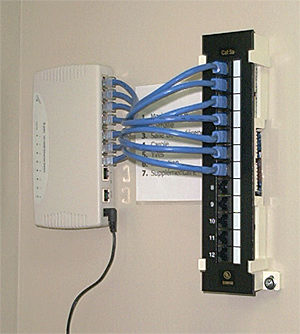 Here is another example, before and after my work, of an Internet server cage.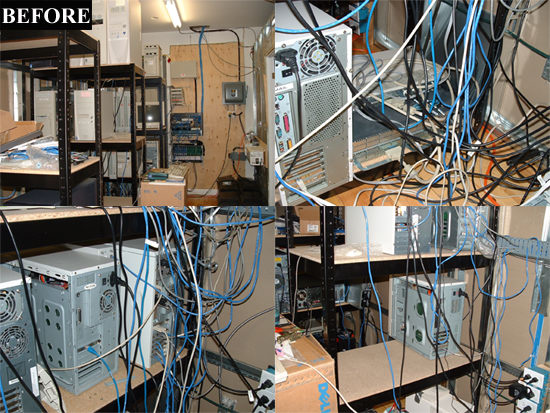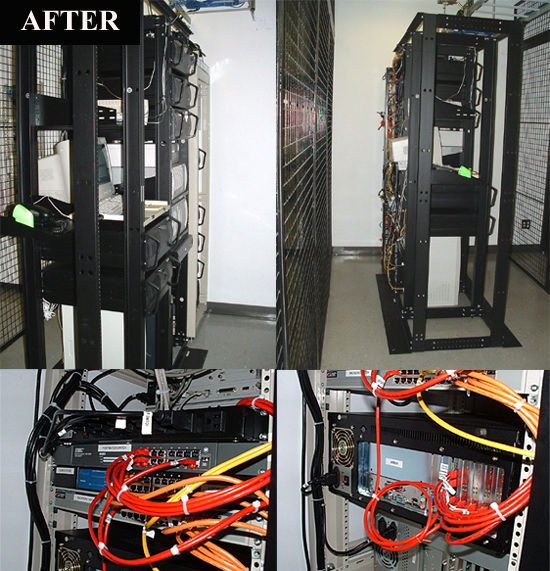 Installation of a 1U rackmount server with a RAID 1 hard drives installed in a drawer system with two hot swap drawers. These drawers can be replaced without the need of a software to disconnect and reconnect the hard drives. A real hot swap. You simply have to remove one drawer and replace it with another one with the same type of hard drive. The new hard drive is automatically rebuilt and becomes mirror with the other hard drive. If the server is shut down by mistake during the process, the rebuilding restart at the same spot it was interrupted. This is an ideal way of doing a backup, rapidly and securely. If a problem happens, we stop the server, remove the two drawers and insert the last backup drawer and we restart the server. We reinsert another drawer to complete the RAID 1 and everything rebuilds with the last backup. Done in less than 5 minutes. Ideal for an internet server.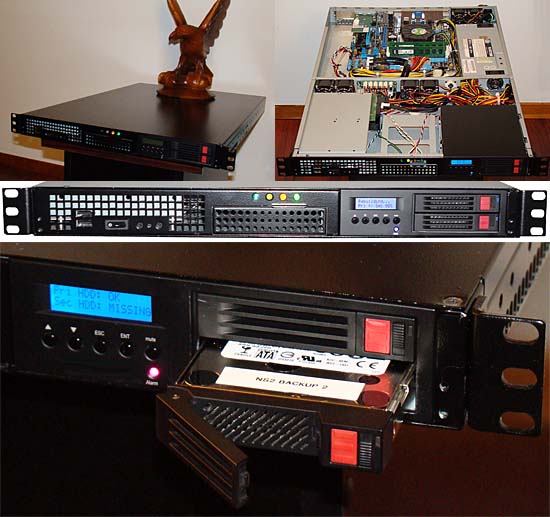 Here is another example of the desktop of one of our client.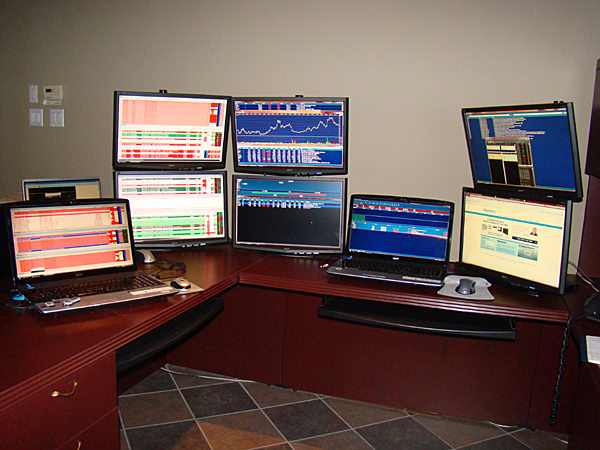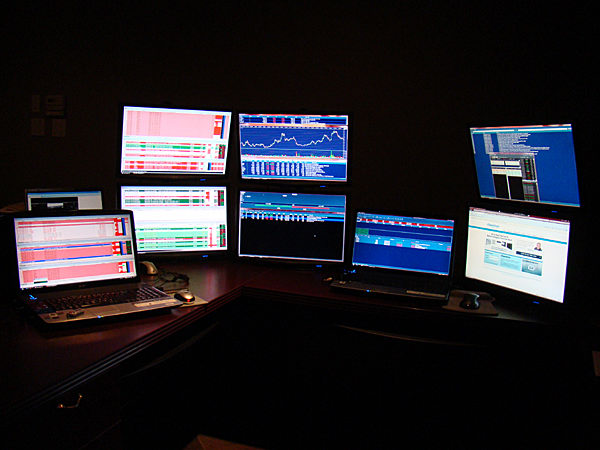 For those of you who have files from a Wheelwriter 50 (serie II) or Impressa 50 (serie II), IBM corp. trademark, and want to convert them to a PC format, I made a small shareware which will make the conversion. Send me an email to pierre.forget@st-donat.com and I will send it to you as an attachment with the conditions.

Don't hesitate and write to us at pierre.forget@st-donat.com, or call us directly at 819-424-2051 and we will be happy to help you solve your computer problems. If you need computer equipment, don't hesitate to contact us. We will be pleased to give you an estimate.

Here are some sites that we have built:



Tourism sites

www.lodging-caribbean.com list of lodging for tourism in the Caribbeans

www.lodging-ontario.com list of lodging for tourism in Ontario

www.st-donat.com tourism site for St-Donat

www.ste-agathe.com tourism site for Ste-Agathe

www.st-jovite.com tourism site for St-Jovite

www.mt-tremblant.com tourism site for Mont-Tremblant

www.cottage-for-rent.ca list of cottages, houses and condos for rent in Quebec

Animatours, Séjours et vacances en formule club

Lodging sites

Bed & Breakfast la Tremblante in Mt-Tremblant

Auberge le Havre du Parc in St-Donat

Restaurants sites

Our site of all the Quebec restaurants with menus and categories: pizza, chinese food, thai food, sushi, italian food, greek food, japanese food, etc.

Manufacturers site

Eco-Cedre sawmill and manufacturer of cedar products

Sugar Shack sites

Sirop Cabine sugar shack in St-Donat

Snowmobiling and ATV sites

Other sites

Transmission Ste-Agathe (very good service)