FRANÇAIS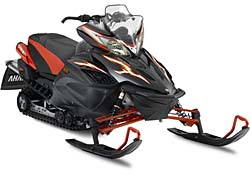 The snowmobile rental specialists in St-Donat, since 1982. Over the years, we added many products to our rental fleet: personal watercrafts, quads, boats, pontoons, outboard motors, pedal boats and kayaks. We are part of the Recreation Centrale network, the recreational rental specialists in Quebec.



Most of the products we rent are made by Yamaha; they are the most reliable on the market. The province of Quebec is renowned for having the best snowmobile trail network in the world. Many choose St-Donat for their riding, because of the quality of its trails and its beautiful scenery, made up of snow-covered lakes, mountains and forests. Our experienced mechanics repair products of all brands but mainly Yamaha.

During winter and summer, we are open 7 days a week. For more information or to reserve, please contact us by email (smmv@st-donat.net), by phone or by fax.